While traveling in New York you may have seen a variety of cuisine restaurants. But the craze of Italian food has been increasing rapidly over the past decade. You will find a lot of Italian restaurants in New York. Most Italian restaurants are located in Little Italy. And every year a lot of tourists go there and enjoy delicious food.
But you know why people go to any restaurant. Because restaurants are famous for their cooking and services. If you are a businessman you often visit restaurants as a result of business conferences. And usually, you go to restaurants to celebrate life events such as birthdays, anniversaries and dating.
However, what if your business partner or friends like to eat Italian food? At that time it would be very difficult to choose the best Italian restaurants. Thus we brought a list of the best Italian restaurants in New York for you. See the restaurants below that serve Italian food…days, anniversaries and dating.
Via Carota Restaurant Serve Delicious food in NYC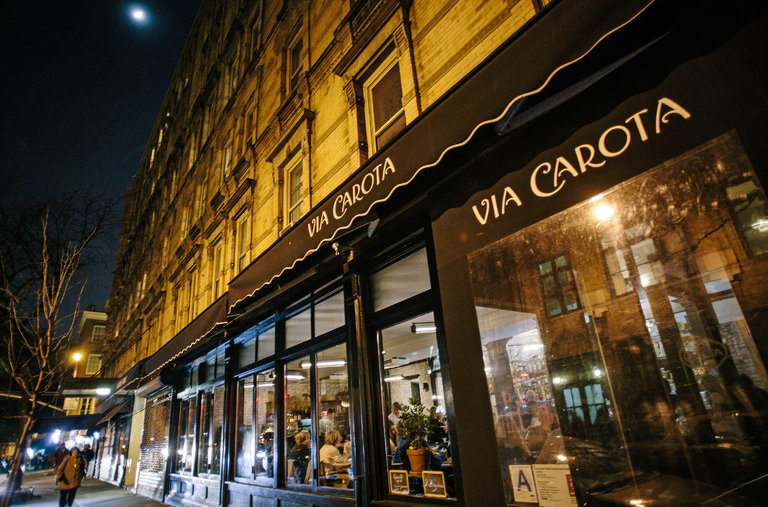 Insalata Verde And Carciofi Alla Griglia are the most popular dishes in Via Carota  Restaurant. Made by popular chef jody Williams and Rita Sodi they are very famous in the west village. And they got popularity as the best Italian restaurants in new york.
One interesting thing is Williams has also written a book named "The Pleasure of good food-2014" and if we talk about Rita Saudi, then she has the rhetoric of winning James beard award.
Come to the restaurant, the restaurant is famous for its classic Italian bar with a collection of Amari and vermouth. Restaurant's servers are a much trend and friendly nature. Visit here to taste some delicious Italian food in New York.
Address: 51 Grove St, New York, NY 10014, United States
Hours: Sun-Wed 10 am- 12 am and Thur-Frid 10 am-1 am or Sat 10-12 am.
Cuisine: Italian
Phone: +1 212-255-1962
IL Cortile Italian restaurant in Little Itali
You know it is very important to make changes to the business. And this restaurant has implemented this rule cleverly. Yes, it is one of the best Italian restaurants in Little Italy that is in New York. Inaugurated in 1975, Il Cortile has undergone many changes since then.

Thus they became very popular in the restaurant industries. When we ask local citizens about the best Italian restaurants in new york. They suggest this restaurant. They now serve the best in Little Italy with their Italian cuisine with fresh, high-quality ingredients. You can catch us exactly from Mulberry Street, it is also famous for celebrities as many celebrities visited this restaurant.

Address: 125 Mulberry St #4603, New York, NY 10013, United States
Cuisine: Italian
Hours: Sun-Fri 12 pm-10 pm and Sat 12 pm-10 pm.
Phone: +1 212-226-6060
Gran Morsi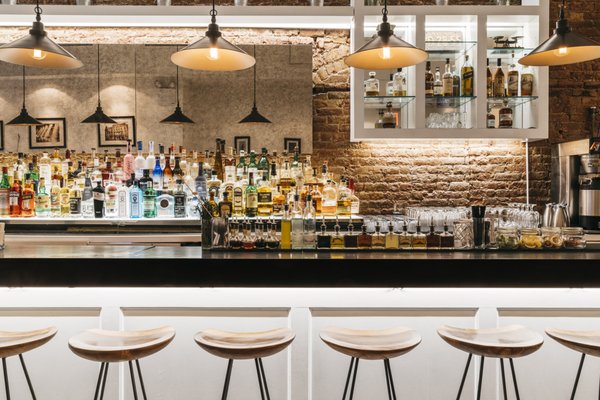 This restaurant offers delicious and dazzling foods and is famous for Italian cuisine. The chef at Gran Marcy cooked most of the foods in a brick oven. The reason consonants become more test testers. If you are in New York and are looking for Italian food, visit Gran Marcy as Marcy Little Italy cooks the best Italian food in NYC.
The most popular dishes are Margherita Pizza and Chicken Parmigiana which included healthy ingredients such as fresh mozzarella, provolone, tomato and etc. That's why they are known as Italian restaurants in New York. The combination of these ingredients makes the dish perfect for taste and the prices are not enough.
Address: 22 Warren St, New York, NY 10007, United States
Hours: Sun and Sat 5-11 pm.
Mon-Fri 11 am-11 pm.
Cuisine: Italian
Phone: +1 212-577-2725
Del Posto Italian Restaurants: Famous in Little Italy NYC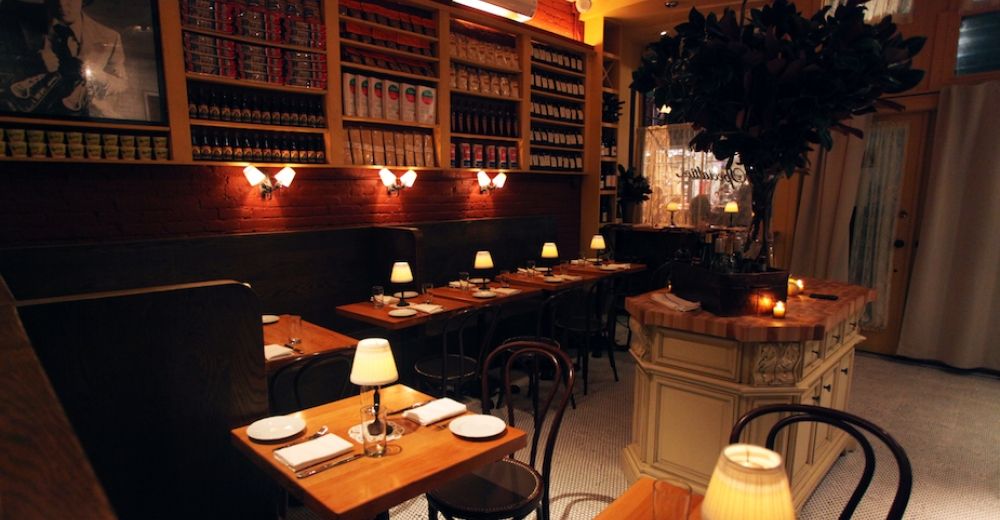 Del Posto is run by a B&B team of Melissa J. Rodriguez, Joe Bastianich, Lidia Bastianich, and jeff Katz. Wherein Lidia is the most lovable chef on television. It is a 4star Italian restaurants in New York which is located in Little Italy. 

At Del Posto, the list of European luxury, palate-enlightening food will amaze you, polish service, and world-renowned wine is made up of an Italian dining experience unlike any other. Del Posto is proud to hold the prestigious Relais & Chatuco Distinction, 5 Diamond Awards from AAA, and Grand Award from Wine Spectator.
Address: 85 10th Ave, New York, NY 10011, United States
Hours: See on site
Cuisine: Italian
Phone: +1 212-497-8090
Maialino Restaurant: Italian dishes in Littel Italy NYC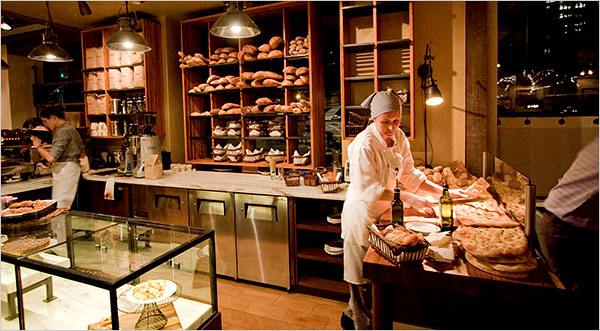 Maialino restaurant has decided its work on various subfields. Like Cory Holt handles the wine section and Geoffrey Koo is the chef of this restaurant who cooks delicious foods for New Yorkers. And Joe Tarasco totally handles its functional department while Tim McKevitt is the manager of the Maialino restaurant.
They have to bring revolutionary changes to make this restaurant popular. So the mixed Rome and New York culture and made the unique menu. And the Exec. chef Matt Spivey makes Ambrosia dishes and when you will eat any of one you will feel delectable.
It is open continuously throughout the day, offers various brunches such as breakfast, lunch, weekend brunch, and dinner, besides they provide late-night dinner in NYC and happy hour and coffee.
Address: 2 Lexington Ave, New York, NY 10010, United States
Cuisine: Italian
Hours: Mon-Fri 7:30 am-10 pm. And Sat 8 am-10:30 pm
Phone: +1 212-777-2410

Babbo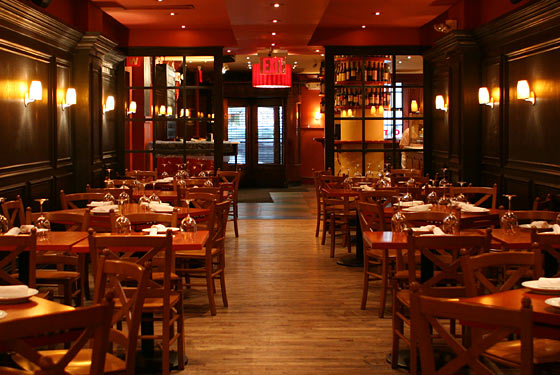 When you search on google for the best Italian restaurants in New York than You will see Google has review Babbo restaurant 4.3 stars. This indicates that how much popularity it has gained. They have delicious menu incorporates the best and freshest seasonal produce, Italian cheeses, fresh and hot meat, game, and spicy seafood that accented with fine Italian olive oil. And many unique ingredients that will amaze and delight.
We like to drink wine here because they have a large list represents one of the most extensive and creative collections in the city, presided over by Joe Bastianich and served by their skillful wine and assistance teams.
If we talk about its seating facility than they have 90 seats available for their customers. Which not bad. You will enjoy here a lot with an open bar facility.
Address: 110 Waverly Pl, New York, NY 10011, United States
Cuisine: Italian
Hours: See on site.
Phone: +1 212-777-0303

Da Nico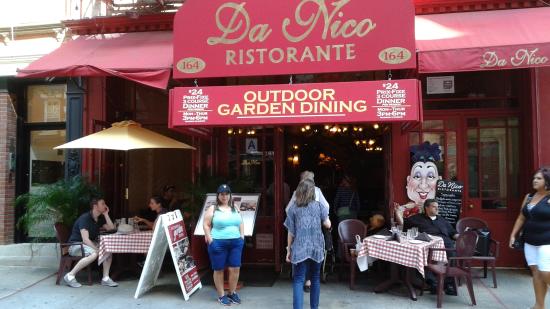 Da Nico Ristorante is owned by a family and managed by themselves since1993. They served uncounted native New Yorkers as well as the Yankees and city manager Giuliani. Here at prosecutor Nico Ristorante, they have a tendency to serve a beautiful array of Italian dishes. Their pizzas are parched in our authentic coal-fired kitchen appliance.
At prosecutor Nico Ristorante you may notice the freshest, highest quality Italian cookery. They need to be been with pride serving Manhattan with the foremost delicious alimentary paste and pizzas possible.
Providing our customers with the simplest authentic Italian choices is our favored priority. once years, we've created a definite vogue that creates prosecutor Nico Ristorante stand out from the gang. relish your meal in our lovely outside garden at our Manhattan location, there's no higher place in big apple to own a fine Italian meal.

They take our name at intervals the community seriously here at prosecutor Nico Ristorante. That's why they have a tendency to currently supply on-line ordering for your convenience, pick up or delivery. are available for the simplest Italian food around, they have a tendency to guarantee you may love it!
Address: 164 Mulberry St, New York, NY 10013, United States
Hours: Sun-Thurs 12pm-10pm and Fri-Sat 12pm-11pm
Website: danicoristorante.com
Cuisine: Italian
Phone: +1 212-343-1212
Now let's see Italian restaurants in Albany NY…
Best Italian Restaurants In Albany New York
Now is the time to pay attention to the capital Albany. He is the capital of New York City? Albany is famous for its commercial locations and higher education. There are many students and citizens who live here and when they feel hungry. They visit the best Italian restaurants in Albany. Some of them are suggested below check it out…
Caffe Italia
Caffe Italia is famous for its seafood dishes like Shrimp, lobster, and spinach sautéed in a white wine and garlic sauce. Penne Arrabbiata makes it the best Italian restaurants in Albany new york. because their Hot & sweet peppers, mushrooms, onions, and plum tomatoes are very tasty and delicious. visit here and eat the best Italian dishes. Come with your friends and enjoy your dinner and brunch.
Address: 662 Central Ave, Albany, NY 12206, United States
Contact: (518) 459-8029
Closed: Sunday
Café Capriccio
While searching for the best Italian restaurants in New York. We found the best Italian restaurant in Albany which is located in New York. Albany established in 1982 and since then every day they change their menus. And each menu's dish is very delicious like Chicken under a brick because it's totally roasted with lemon & oregano with roasted potatoes & vegetables. And Delmonico Steak is some spicy and served with roasted potatoes & vegetables in just $38.
Check out this Italian restaurant in Albany and enjoy your day…
Address:49 Grand St, Albany, NY 12207, United States
Contact: +1 518-465-0439
Grappa '72
This restaurant has special dishes for each day. Grappa made their dishes with healthy ingredients. Uses a variety of spices so that their menu becomes delicious. Their Insalata Caprese is amazing in taste which made by fresh mozzarella, Marinated tomatoes, basil and aged balsamic 7. it's yummy we love classic meat sauce and shaved Parmigiano 12. Also, you need to taste Penne Romanoff which included Vodka tomato cream with pancetta and black peppercorn with green onions in just $18.50.

Address: 818 Central Avenue Albany, NY12206.
Contact: 518 482 7200
Conclusion
Nowadays restaurants food become popular because of home delivery services. And most of the people love to eat in restaurants on weekends. But some times when they visit the best restaurants in NYC, they hesitate to ask anything from the restaurant staff.
And this is our advice you to be confident and ask whatever query you have from the staff. As we have given you a website link so that you can read the Italian restaurant menu. And decide the food which you want to eat. So that you will not be confused while ordering any dish.
Enjoy your journey of Italian restaurants in New York. If you like our blog then comment below section and bookmark our website for further updates.